Solutions
At Blackstone Construction, we understand the importance of having proper insulation and airtightness in your residential or commercial property. We offer a range of services to help improve your building's energy efficiency, reduce your energy bills, and enhance the overall comfort and health of your living or working space.
Quality
Our team of experts can assess your property and recommend the best insulation and airtightness solutions to meet your needs and budget. We use only high-quality materials and the latest technologies to ensure that your property is properly insulated and airtight, providing a healthier and more comfortable indoor environment.
Contact Us
Contact us today to learn more about our insulation and airtightness services and to schedule a consultation. We look forward to helping you improve the energy efficiency, comfort, and health of your living or working space.
Options
We offer a variety of insulation options, including blown-in insulation, rigid insulation, and spray foam insulation. We can also install airtightness measures such as air barriers and sealants to minimize unwanted air infiltration and heat loss.
Quality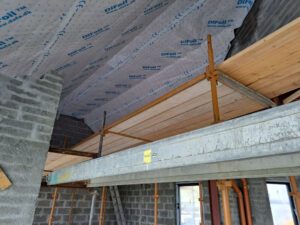 We believe that our commitment to quality, professionalism, and client service sets us apart from other insulation and airtightness companies. We take the time to understand your needs and work closely with you to ensure that your project is completed on time and to your satisfaction.