Solutions
At Blackstone Construction, we are experts in providing high-quality timber and laminate flooring solutions for both residential and commercial projects. Our flooring services are designed to meet the unique needs of each client, and we work closely with you to create a beautiful, functional, and durable flooring solution that fits your budget and style preferences.
Quality
Our team of experienced professionals uses only the highest quality materials and latest techniques to ensure that your timber or laminate flooring is installed with precision and care. We understand that flooring is an important aspect of any interior space, and we take the time to ensure that the finished product is both beautiful and functional.
Contact Us
 today to learn more about our timber and laminate flooring services and to schedule a consultation. We look forward to helping you transform your interior space with beautiful and functional flooring.
Perfect Flooring
Whether you're looking to upgrade the flooring in a single room or throughout your entire home or office, we can help you achieve your goals. Our flooring solutions are available in a wide range of styles, colors, and finishes, and we can help you choose the perfect flooring option to complement your existing decor.
Quality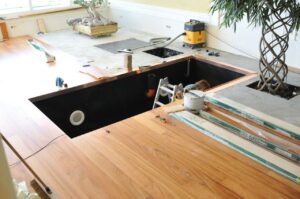 We believe that our commitment to quality, craftsmanship, and client service sets us apart from other flooring companies. We strive to exceed your expectations on every project, and we're dedicated to ensuring that you're completely satisfied with the final product.