Expertise
Blackstone Construction is your trusted provider of household repairs for both residential and commercial properties. Our team of experienced professionals has the expertise and tools to handle repairs of any size and complexity, from minor fixes to major renovations.
Hassle Free
We understand that household repairs can be stressful and inconvenient, and we're committed to providing a hassle-free experience for our clients. Our team is dedicated to delivering exceptional service and results, and we work quickly and efficiently to minimize disruptions to your daily routine.
Wide Range
We offer a wide range of household repair services, including plumbing repairs, electrical repairs, drywall repairs, roofing repairs, and much more. We use only high-quality materials and innovative techniques to ensure that your repairs are not only functional but also aesthetically pleasing.
Quality
We believe that our commitment to quality, craftsmanship, and client service sets us apart from other household repair companies. We take the time to understand your needs and work closely with you to ensure that your repairs are completed on time and to your satisfaction.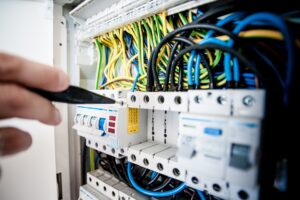 Contact

Contact us today to learn more about our household repair services and to schedule a consultation. We look forward to helping you restore your property to its full functionality and beauty.